Contact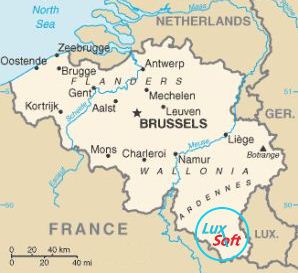 About Us
LuxSoft is a non-profit organization and produces tailor-made web sites and free-ware web applications.
PR, external contacts and support: Roel Buining
LuxSoft produces its software in a tiny village in the Belgium Ardennes enjoying the tranquility of a mixture of woods and countryside within a stone's throw of the beautiful brook La Vierre.
When not working on the LuxCal calendar, we're riding our horses in the vast forests around the LuxSoft Freeware Factory.
Send Us a Message
For questions and remarks about the LuxCal Event calendar check out the LuxCal forum.
If you don't find the answer or have other questions or information you can use the Contact Form.
If you are already using the LuxCal calendar, please fill in the calendar version and if possible the URL of your calendar.
(The calendar version can be found at the top of the administrator's Settings page.)